Our mission
The mission of StarTech Team is to accelerate the success of companies by offering complete IT services, customized and tailored to the needs of each business. To serve this desire we put at the service of our clients the approximately 20 years of experience and continuous improvement.
Through the IT services provided at the national level, the companies benefit from the necessary support to cover the IT risks, the situations of non-functioning IT systems and to support the activity of the employees, without interruption in activity.
Who we are
StarTech Team is a team of over 200 IT specialists focused on performance and immediate results, providing predictability, proactivity, security and continuity to all its clients.
The StarTech Team success story started in 2001, when the parent company - Class IT - was set up.
Gradually we created our own identity and developed a unique organizational culture, in which we successfully combined the concepts of work, play (gamification) and constructive emotion in the daily activities that we carried out. We continue to do this.
Through symbols, specific elements (attire, badges, medals), and through events dedicated to the team, we manage to create an organizational framework in which we support and reward performance, thus ensuring the proper conditions of professional and personal development for each member. The final beneficiaries are our customers because we can thus increase the efficiency of the IT services to them.
The over 200 IT specialists in our team are trained and certified in technical support, communications, networking or security services. 100% of network administrators are Microsoft, Fortinet and Cisco certified.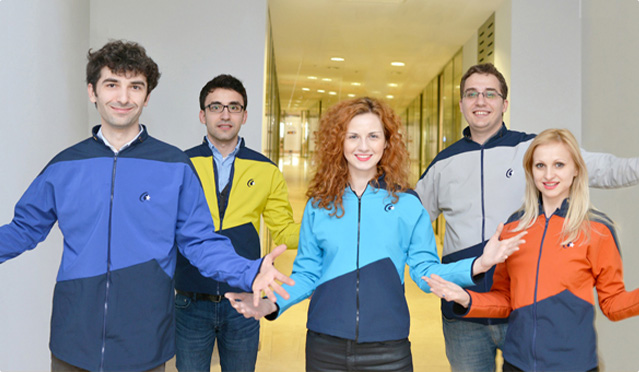 Global partners and international certifications
Microsoft Gold Partner
Messaging
Small business
OEM
Certificari Class IT
ISO 27001
ISO 9001
ISO/IEC 20000-1
Beneficii pentru clienti
80% fewer work stoppages
Resolution time less than one hour for 90% of IT support requests
Uninterrupted activity of IT solutions through continuous monitoring 24/7
Information security through proactive identification of system attacks
Reduced IT spending and predictable budget thanks to great partners who support us
Detailed control over the business IT support and delivery reports for management decisions based on factual information
Efficiency in delivering IT support due to modern systems ticketing IT