Faster IT requests
When you put a ticket, the IT problem you have is resolved 3 times faster!
Full control - track the status of the ticket and you are informed in real time
Guaranteed solution - If the specialist assigned to your company is not available, the office team comes in
Uninterrupted activity - significantly diminish the impact on the activity
Request the offer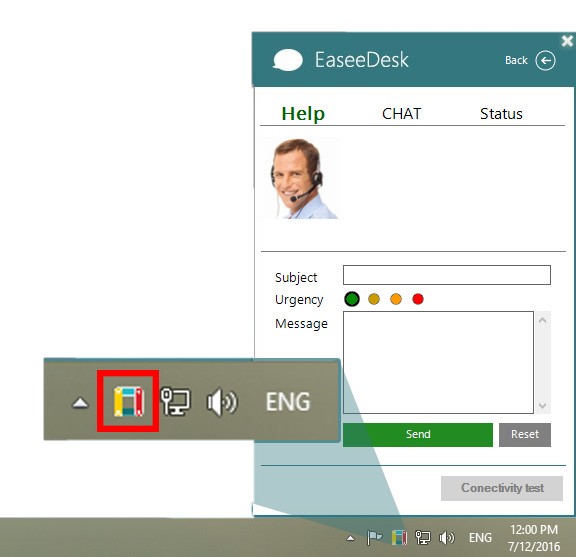 Send a ticket through the Easee Desk application from the Optimum Desk agent installed on your computer
The Easee Desk application is a modern ticketing system that is provided free of charge to StarTechTeam customers to submit IT support requests. The application is installed on each user's computer or laptop and can be accessed from the bottom right of the toolbar. With the help of the application, you can easily send an IT support request to our team when an IT situation is blocking your activity.
Prioritize IT demand, depending on the degree of damage to your own business
Before sending a ticket, you have the opportunity to choose the urgency of the identified IT situation, from 4 levels, from a low activity level to the highest. In this way, the IT support team will take priority over your situation and will take revenge to remedy the incident.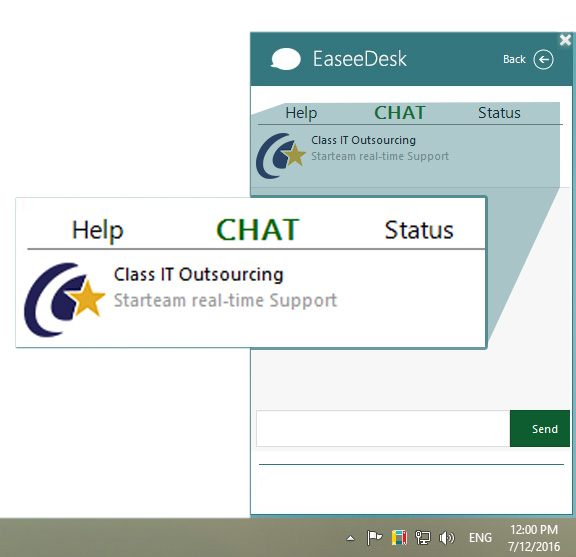 Communicate directly with the remote IT support team
The ticketing application offers you the "Star Team real-time Support" functionality that allows you to call and communicate directly with the support team.
IT specialists will give you real-time support and will be able to identify your IT needs more easily, so that normal activity is restored in the shortest possible time.
Track the stage of the ticket in real time and provide feedback
Thanks to an efficient tracking system from the EaseeDesk application, you can track at any stage what the IT demand is, what is the time of intervention or resolution. You can also find the entire history of your applications in the application, along with the solutions offered at that time.
After solving the request, you can send feedback to the team that handled your case, feedback that will help us improve our services.