Fast and efficient
Send a ticket to the IT support team, simple and fast
With EaseeHelp, you can quickly and easily send support requests and benefit from increased mobility, anywhere, anytime.
Download the EaseeHelp application
Inserts your phone number and, if you are already a StarTechTeam client, the application will automatically assign your name and company to you.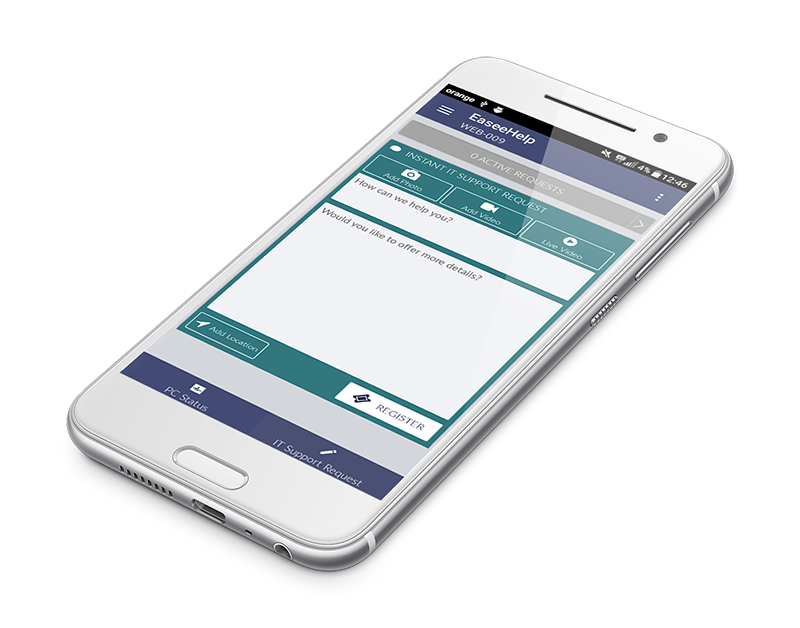 Send photos with your IT status and insert your geographic location
In order to better solve the support application, the mobile application allows sending photos with the identified IT patch. You can also send geographic location to identify the nearest system administrator and accurately estimate its time to travel.
Communicate directly with the system administrator on your mobile phone
The mobile application offers 3 ways to get the IT support you need: by directly calling the system administrator, calling directly to the IT Support Center or simply inserting a support request that describes the IT incident. Using the mobile application to send support requests, you'll quickly get support from an IT specialist who will deliver the best solution.
Track the stage of the ticket in real time and provide feedback
All this information, together with the history of the recorded tickets, are available at any time in the application. Once you've resolved, you can provide feedback on how the request has been managed and resolved.