StarTechTeam For IT Departments
As an IT manager, you want the IT department you are in charge of to be efficient and contribute to the company's results.
Through its owned expertise, StarTechTeam can become a reliable partner for you and can support you in achieving your goals, with solutions and ideas that complement your skills.
Together with our specialists, with multiple certifications in IT, we provide our modern IT management systems and help you keep pace with the latest trends in IT.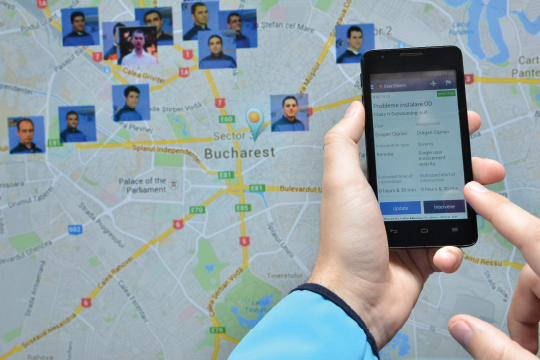 StarTechTeam For IT Departments
WE COMPLETE IT SKILLS
An entire team of certified specialists, dedicated to your IT department
Professional IT support that completes your IT team's internal resources and skills
Benefit from the Star Tech Team's expertise, due to long-term partnerships with Microsoft, HP, Kaspersky, Cisco, Bitdefender and Fortinet
HELPDESK UTILIZATORI SI SERVICEDESK
Professional support for improving employees activity, regardless of the arising problem
Quick resolution for any IT problems on workstations
Increased productivity for employees, through a modern incident management system
PERMANENT MONITORING
24/7 IT systems and equipments monitoring
Immediate alert in the event of a potential risk of harm to business
Real-time information and detailed report on systems' performance and the ability to make informed decisions about future situations
IT MANAGEMENT SOLUTIONS
Simple process of registration of an application for IT support, through EaseeDesk (www.easeedesk.net)
Management and software control, through SoftSee (www.softsee.net)
Proactive identification of software or hardware systems interruptions, through Opteemum (www.opteemum.net)
SHORT TERM IT SUPPORT
Ensure continuity of critical systems by filling the internal IT team during holidays or unexpected situations
Increase employees' productivity by reducing the number of activity's interruptions
Servicii și soluții IT personalizate pentru proiecte speciale și implementări in companie
IT SUPPORT FOR CLOUD SERVICES
Professional Services for Cloud Services
Support for complex Cloud projects implementations, requiring additional skills Professional Management in Cloud services
Support for complex Cloud projects implementations, requiring additional skills Professional Management in Cloud services